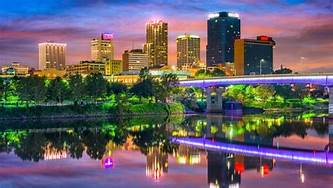 Center has 2 Varian Linacs, Eclipse, ARIA & Raystation seeing 70 patients per day.
Current staffing is 3 Physicists, and 4 Dosimetrists (1 is leaving).
This is a busy center and are looking for someone with experience.
Located in a city with a population of over 200k.
The River District downtown has lots to offer with breweries, history, canoeing and restaurants.
History, arts and culture, sustainability, sports, urban outdoor adventure, a presidential library – and everything in between.