We have the EXPERTISE that is needed!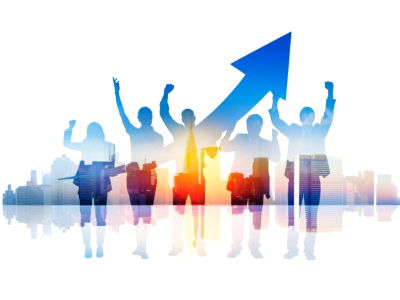 EXPERTISE IN THIS SPECIALTY
The Team here at Pinnacle Staffing Solutions, specializes in Radiology and Radiation Oncology. This is all we do, we know the certifications, the education and the technology requirements inside and out.
For us, It all starts with our Initial Conversation about your needs, and developing an understanding of your department.
1) Why is this position open? What has been done to fill it? What have been the challenges?
2) Specifics of Center: Technology, Staffing, Patient volume
3) Requirements of Candidate: Education, Certification, Skill Sets, Personality, Communication skills
4) Compensation range, Benefit Package, Bonus, Relocation package
EXPERTISE IN IDENTIFYING CANDIDATES
We are already calling our database of 30,000 which is every Physicist, Dosimetrist, Radiation Therapist, and Hiring Manager in the country, developing relationships and keeping in constant contact through Job Alerts & Social Media.
Through these numerous conversations over time, we find out what their dream job is, where it is located, and what it would take $ for them to make that change!
EXPERTISE IN VETTING CANDIDATES
Once a Job Order is taken, every person on The Team will reach out to the candidates in their Region to see who might be a Job Match and we don't stop Recruiting until you tell us you have what you need to make a hiring decision!
There are many reasons people make job changes on the ROAD MAP OF LIFE, part of our vetting process is to find out where they are, what their story is, does it make sense and most importantly, is this is going to be a match!
When vetting our candidates we address a multitude of topics which you cannot get from a resume, such as: communication skills, education, certification, licenses, reasons for career path choices, personality, work ethic, technology experience, preferred location of employment and why, compensation requirements, relocation needs, notice, and anything else you may have asked us for, like management experience, etc.
EXPERTISE IN NOT WASTING YOUR TIME!
We may vet 20-30 Candidates, but typically we only present the top 3 to 5 for your review. Why? Because you told us what you want and the salary range you are looking for, so there is no reason to waste any of your precious time, reviewing candidates who aren't qualified or want too much money!
We strongly recommend the Direct Report and anyone critical to the hiring process be included in the Presentation. The direct Feedback is very beneficial for us, to answer your questions and listen to why you like one candidate over another.
We also feel you will benefit greatly from Our Evaluation of the candidates, which includes the reasons why we felt they were a good fit for your group, both personal and professional as well as provide you with anything we feel might be potential obstacles for the hire.
So that, BEFORE YOU INVEST ANY MORE TIME, you have a real feel for the candidates provided, almost an Interview before the Interview!
EXPERTISE IN TIME MANAGEMENT
We have found that when we set up a tentative Timeline right from the start, it helps to keep the process moving forward, so that everyone's expectations are known in advance, and planned vacations, etc can be taken into account from the beginning, which keeps the candidates interest at their peak. (Long delays can sometimes be interpreted as disinterest.)
Typically we set up Tentative Telephone Interview time slots, within 48 hours of presentation, and Onsite Interview dates, within 2 weeks of Telephone Interviews with Feedback, whenever possible. We see ourselves as mediators, looking for that win-win for everyone, which is why Feedback is so important!
EXPERTISE IN CLOSING
We will continually work with both you and the Candidate to manage expectations, identify and overcome obstacles all along the way. When you involve us in the Offer & Acceptance we can assure you that your Job Offer will be accepted in 48 hours, signed and back on your desk!
What is it worth to Gain the Competitive Edge in Hiring? To have the first pick of the top talent in the industry! I am talking about People who are NOT searching job boards, but have asked us to call - only for the right position - YOURS!
What is it worth to Gain the Competitive Edge in Retention? Your Most Valuable Assets are your skilled Physicists, Dosimetrists & Radiation Therapists! The #1 Reason they Leave is being Overworked due to under staffing or unfilled positions that stay open for extended periods of time.

Now here is the best part: THIS SERVICE IS FREE!
That is right - There is NO FEE unless you HIRE someone we send to you!
So there is NO REASON NOT TO USE US!
Let us show you what we can do to get you the Right People, Now.
Go to the Team Page to find the Account Manager for your Region or Call 866-468-5729 TODAY!